Universal Truck Equipment, formally known as Universal Highway Products, started building snow plows in a small shop located in Trempealeau, WI over 40 years ago. In 1994, Gene Dubiel & Doug Erickson purchased the business and renamed it Universal Truck Equipment, Inc. employing 12-15 employees. In 1997, Donnie Bjorge bought into the company. A new facility was constructed in 1998 on the corner of Hwy 54/93 and Schubert Road between Centerville and Galesville, WI. as staffing increased to 18 employees.  Since then, we have been slowly growing and expanding. We added a pole shed for cold storage in 2001. Then again the following year, we added two more bays on to that, which are now our shot blast bay and Rhino Linings spray booth. In 2004, Rich Kiekhoefer became an owner and an additional office and showroom was added.
In 2006 a separate building was built for the manufacturing department. This also opened up three more bays for set-up and repair work for our truck department. A 16ft 500 ton Accurpress Press Brake was added in 2010. The spring of 2011 brought more changes to Universal Truck Equipment, as an Alltra Plasma cutting system was installed. The 400 Amp Hypertherm Plasma is capable of cutting up to 3in thick steel on its 8ft x 16ft bed. Another cold storage pole shed was completed at the end of 2011. In 2017, the current owners Donnie Bjorge and Rich Kiekhoefer bought out Gene Dubiel. Both owners are very active in the business as Donnie is the sales manager and manages the office and Rich manages the manufacturing shop and oversees all maintenance and site upkeep. Currently UTE employs 36 employees and continues to grow.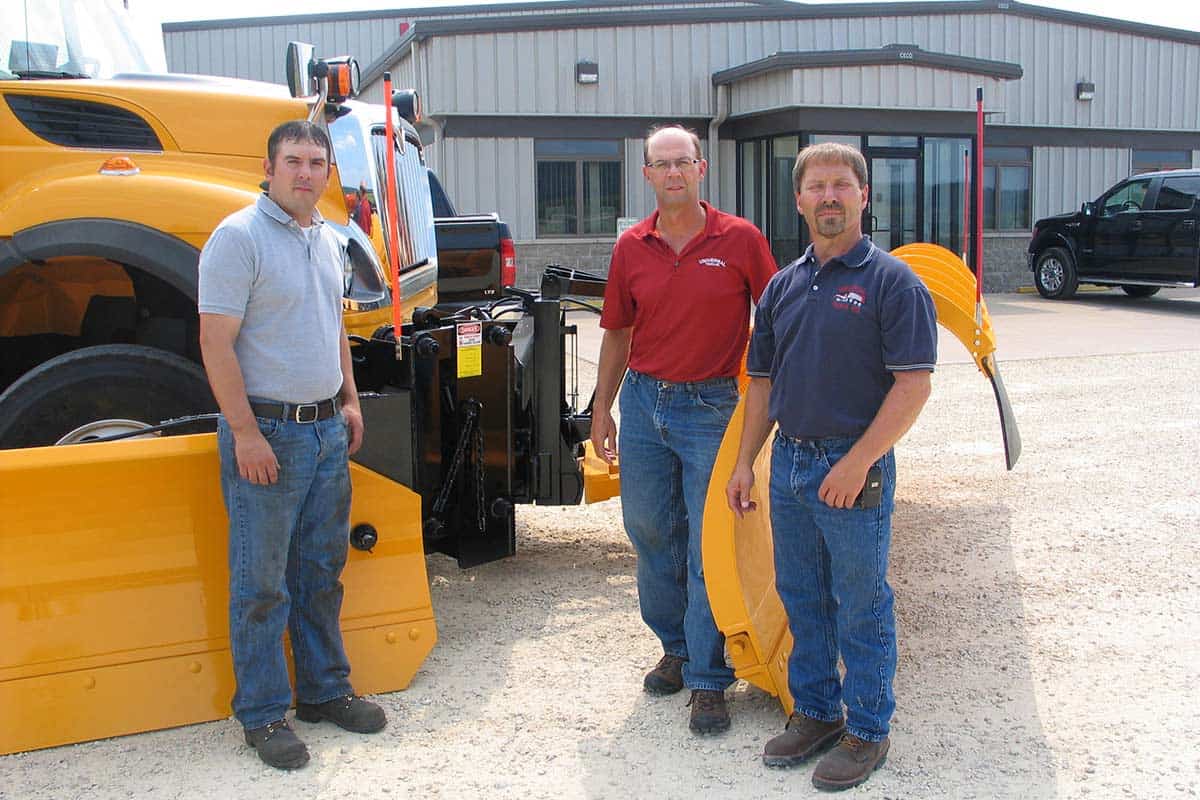 Universal Truck Equipment has been manufacturing "Universal" snow plows and wings for 40+ years. Along with our snow plows and wings, we started making our own underbody scrapers in 2009 and tailgate sanders in 2020. Our main goals are quality and customer satisfaction. From start to finish, our employees take pride in what they do and our workmanship is second to none! We feel we are an industry leader in manufacturing heavy duty equipment. We offer a variety of snow moving equipment for any application from a gravel road to an interstate highway. In addition, Universal also manufactures groomer drags. We purchased the Ultimate Groomer Drag line in 2010 and have worked to improve the product ever since. We have served many non-profit snowmobile clubs throughout Wisconsin, Minnesota, and even Alaska!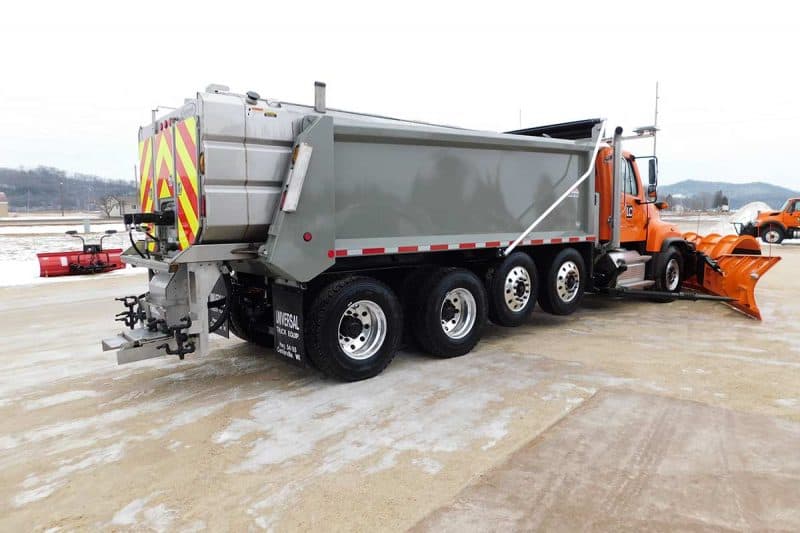 Our primary customers are municipalities serving counties, cities, townships, and villages. We currently serve the western side of Wisconsin and the eastern side of Minnesota directly and have a strong dealer network to serve the remainder of Wisconsin, Iowa, Illinois and South Dakota.  Our products can be found in nine different states in the North Central and Eastern part of the country.  Additionally,  we have a diverse product offering to supply local contractors and private individuals.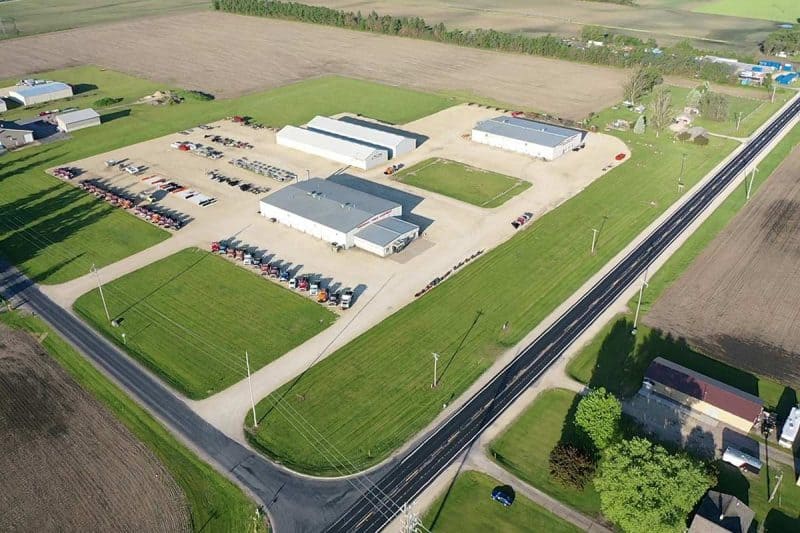 We also offer platforms, grain bodies, axles, vibrators, tarps to pickup plows, lights, hydraulics, hitches and more. Our experienced staff in the shop can install any piece of equipment that is purchased from us. We also offer a variety of services:  Rhino Lining, Shot Blasting, Priming & Painting, Press Break work and Plasma Cutting.